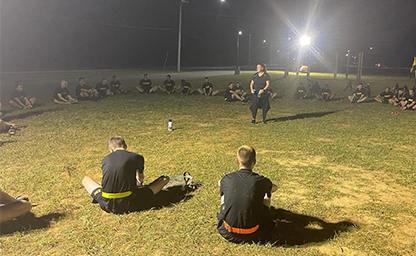 19th Surgical Detachment Trains in Mindset Skills
With the help of R2 Performance Experts, Soldiers from the 19th Surgical Detachment at Fort Stewart, Georgia learned ways to improve their professional and personal lives using mental skills exercises.
The Soldiers participated in a two-part mindset training session. The first part focused on the relationship between physical and mental fitness and the second was an in-depth discussion on self-awareness. Soldiers gained greater insight into how these skills affect their overall performance and additional training is scheduled to further unit enhancement.